More then 20 years of experience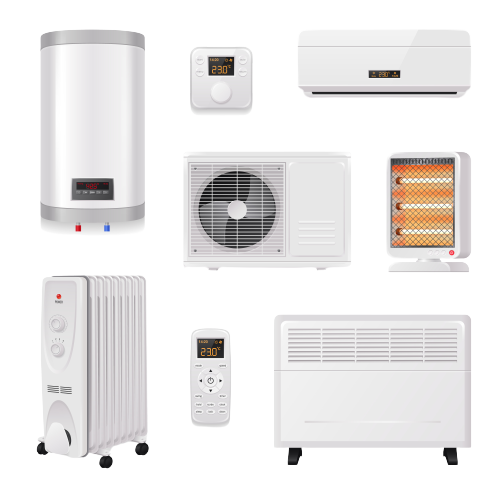 Air-Conditioner Scrap
Air Conditioners are one of the most commonly used household appliances in India. But as like with all appliances, air conditioner also have a limited operating life. After the end of life of an air conditioner, it turns into a scrap. The higher usage of air conditioners in the country has caused a huge amount of scrap as well. An air conditioner consists of variety of metals like copper, glass, aluminum, gold, silver, brass, steel, iron, mercury, lead and also mixed materials like plastic or rubber. The metals and mixed materials are harmful to environment health. Unfortunately, the unauthorized dealers use unhygienic and improper way to dispose Air Conditioner Scrap. However, waste or expired AC should not be dumped into landfill because this is a most hazardous practice and a big threat to our environment.
The type of metals or materials being used to manufacture this appliance is harmful to the environment when discarded into landfills. Disposing metal scrap of an AC to a large landfill can possibly contaminate the soil, water and air; as the metals leach out chemical toxins and other harmful gases to the environment.
Why Is Throwing Away An Old Air Conditioner Is Illegal And Unethical?
It is illegal yet unethical because of hydrochlorofluorocarbon (HCFC) or hydrofluorocarbon (HFC) or chlorofluorocarbon (CFC). All these substances make your AC to cool, but also originates green house gases. Apart from HFC, rest of the gases contribute to depleting ozone layer which is extremely harmful to the environment. Therefore, dumping air conditioners into a landfill is not a right idea neither a right method of disposal.
It Is A Time To Become A Responsible Citizen!
Just calling a garbage collector does not end-up your responsibility towards the environment. You should consider the professional assistance for the pick-up of scrap not just for the disposal, but to encourage recycle. So, always rely on the experts like World Green E Waste provides scrap recycling and waste management services as per the WEEE or Waste all Electrical and Electronic Equipment guidelines. Recycling, Reusing and Recovering of metals and precious metals or mixed materials is the only way to save natural resources, to lower down energy consumption, to minimize manufacturing cost and more importantly to save the ENVIRONMENT.
What World Green E Waste Do?
We can recycle any type of Air Conditioner Scrap whether window AC, Split AC and Commercial Centralize ACs of any makes and models. We can visit your location to pick-up the scrap. Being an authorized and certified professional, we recycle all types of Air Conditioner Scrap by using the smart and eco-friendly procedures. Our foremost aim is to recycle each and every type of scarp and to eliminate the practice of waste dumping into landfills. So, we urge every user and business to adapt E Waste Scrap Recycle Services instead of trashing or throwing away the electronic products or any appliances.
For Air Conditioner Scrap service, you can call us to get a quick quote.